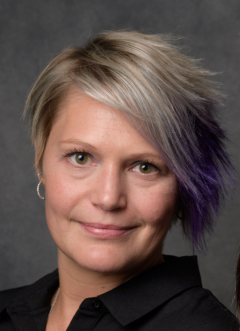 Kathryn C. Seigfried-Spellar, PhD is an Associate Professor in the Department of Computer & Information Technology at Purdue University in West Lafayette, Indiana.
Dr. Kate delivered a compelling and revealing look to a LEVA audience on a topic many deny exists, refuse to acknowledge and avoid getting help to confront.
That is: the emotional, mental and physical impact that one accumulates over time dealing with cases of horrific and often in-humane acts of violence.
We've heard from fellow LEVA members that allowing the stress to go unaddressed can result in a variety of negative, painful and even deadly consequences on oneself, careers and relationships.
She has provided LEVA several documents that were used in her presentation and another from a recent COPS case study of eleven police departments.
These documents may be shared freely. We encourage it.
PROCESSING DISTURBING IMAGES YOU CANNOT DELETE
ASSESSING THE PSYCHOLOGICAL WELL-BEING AND COPING MECHANISMS OF CHILD PORNOGRAPHY INVESTIGATIONS
LAW ENFORCEMENT AND MENTAL HEALTH PROGRAMS: ELEVEN CASE STUDIES